---
Posted by Pete PJ on
TREE OF LIFE – A UNIVERSAL SYMBOL OF GROUNDING AND CONNECTION TO THE UNIVERSE If we took a broader view of nature, i.e., not taking it for granted, but discovering the miraclethat it is, we would notice such magnificence as… trees. See for yourself: big, giant trees thatare deeply rooted in the ground and reach to the sky with their crowns. These wonders,though so obvious, are proof that nature is a perfectly oiled machine, something that isthought out in every detail, a perfect circle of life. No wonder that the great spreading tree fullof green leaves, with its thick boughs and...
---
Posted by Pete PJ on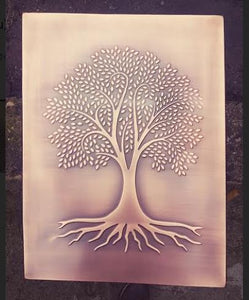 When looking for a perfect birthday gift for older siblings, family and friends no doubt, you are considering a unique, energizing and heartwarming present. Have you thought about a wall decor as a gift? A quality option is unique wall decor. At the point when you consider unique wall decor, one of the main things that typically strikes a chord is metal wall art. Metal wall art is an astonishing art structure that comes in a wide range of colors, shapes, sizes and designs that will give life to your idea. A large number of these things are handcrafted with...